Custom miRNA Precursor and anti-miRNA (miRZip™) Services
Get exactly the tools you need to study miRNA overexpression or knockdown with our custom miRNA precursor and anti-miRNA (miRZip) construction services
Overview
Get exactly the tools you need to study miRNA functions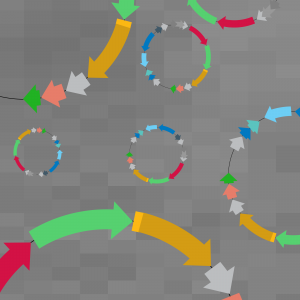 While SBI already offers a comprehensive library of miRNA precursors for overexpressing miRNAs and miRZip™ anti-miRNA constructs for knocking down miRNA levels, you might not find the right construct for your project. Which is why SBI offers custom services to create exactly the miRNA precursor or anti-miRNA you need, made by the same scientists that make our pre-built constructs. Your custom construct can be prepared as high-quality plasmid DNA as packaged, ready-for-transduction lentivirus. Backed by our high-quality RNA products and extensive lentivirus and miRNA expertise, we deliver high success rates, frequent customer communication, and fast, reliable timelines.
Why choose SBI's RNA Services?
Stay focused on your science by having SBI handle construction of your miRNA precursors or anti-miRNA miRZip constructs
Effortlessly leverage our extensive experience with both lentivirus and miRNA technologies
Accomplish more with fast turn-around times and comprehensive end-to-end services
Enjoy consistent quality, confidentiality, and on-time delivery with all projects completed on-site in our Palo Alto, CA, facility
Not sure what you need or where to begin? Contact the services team to set up a complimentary phone consultation—email services@systembio.com.
Learn more about SBI's miRNA precursors including how they work and validation data here.
Learn more about SBI's anti-miRNA miRZip constructs including validation data here.
How it works
Ordering RNA Services is easy
Contact the services team for a quote by emailing services@systembio.com.
Send us any necessary materials such as miRNA sequence
Receive your constructs as plasmids or already packaged into ready-to-transduce lentivirus.