System Biosciences Announces License of ExoQuick® Technology to QIAGEN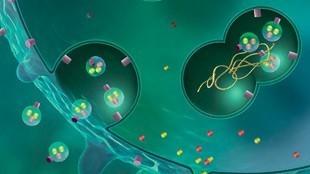 PRESS RELEASE: System Biosciences (SBI), a leading provider of exosome research tools and services,
announced today that QIAGEN, a leading global provider of Sample to Insights solutions for molecular diagnostics and life sciences, has signed a non-exclusive, worldwide license for SBI's patented ExoQuick® technology for research use. QIAGEN intends to use the ExoQuick technology in precipitation-based miRCURY™ products complementing its leading portfolio of spin column-based exoEasy and exoRNeasy product lines.
"QIAGEN's license demonstrates the value of ExoQuick technology for high-throughput, scalable isolation of exosomes from a range of biofluid samples," said Jake Lesnik, Vice President of Commercial Development at SBI. "The license agreement also demonstrates SBI's commitment to protecting its proprietary ExoQuick technology, which is used by thousands of researchers globally for fast and efficient exosome isolation."
Once thought to be little more than a way for cells to offload waste, exosomes (small extracellular vesicles ranging in size from 30 – 200 nm) are a rapidly expanding area of study in basic research, biomarker discovery and therapeutic delivery. These extracellular vesicles function as signal carriers and tissue re-shapers through their cargo of RNA, proteins, and lipids, and are involved in a wide range of healthy and pathogenic processes including cancer, inflammation, immunity, CNS function, and cardiac cell function. Exosomes are found in a wide range of biofluids, including serum, plasma, ascites fluid, urine, saliva and tissue culture media, and are considered a rich source of material for biomarker discovery, including for liquid biopsy diagnostic development.
In 2009, the team at SBI recognized the great potential of exosomes and developed the first commercial exosome isolation kit, ExoQuick. In the intervening years, the ExoQuick family of products has gone on to be cited in over 600 peer-reviewed scientific publications, making it the most published exosome isolation reagent in the world. SBI remains focused on refining and enhancing its exosome isolation technology to continue to support the growing exosome research community.
About System Biosciences (SBI)
System Biosciences (SBI), a Palo Alto, CA-based life science research reagents company, is a global leader in providing exosome research technology, with an extensive portfolio of exosome research tools and services.  In addition to ExoQuick and ExoQuick-TC®, SBI offers a broad range of reagents and services for exosome characterization, biomarker discovery and engineering, including ExoFBS™, ExoFlow™, Exo-fect™, and ExoGlow™ technologies, as well as Exo-NGS™ and ExoMS™ services for exosomal RNA-Seq and proteomics analysis, respectively.  SBI is also a pioneer in gene delivery technologies, including lentiviral, Minicircle, piggyBac™ and other gene delivery platforms. For more information, visit the SBI website at www.systembio.com.
About QIAGEN
QIAGEN N.V., a Netherlands-based holding company, is the leading global provider of Sample to Insight solutions that enable customers to gain valuable molecular insights from samples containing the building blocks of life. Our sample technologies isolate and process DNA, RNA and proteins from blood, tissue and other materials. Assay technologies make these biomolecules visible and ready for analysis. Bioinformatics software and knowledge bases interpret data to report relevant, actionable insights. Automation solutions tie these together in seamless and cost-effective workflows. QIAGEN provides solutions to more than 500,000 customers around the world in Molecular Diagnostics (human healthcare), Applied Testing (primarily forensics), Pharma (pharma and biotech companies) and Academia (life sciences research). As of December 31, 2017, QIAGEN employed approximately 4,700 people in over 35 locations worldwide. Further information can be found at http://www.qiagen.com.