Did you know? SBI offers exosome education opportunities, both hands-on and custom seminars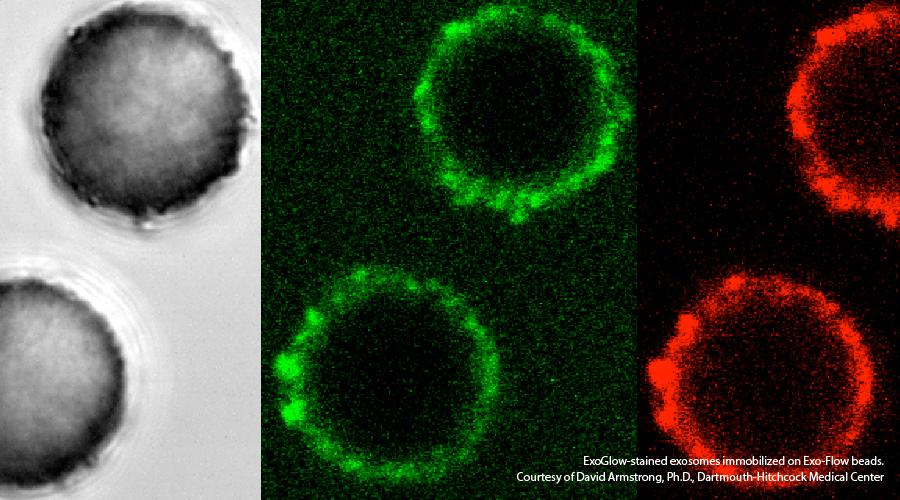 SBI offers hands-on and custom on-line/in-person opportunities to learn more about exosomes and stay up-to-date with the latest advances.
Over the past decade, interest in exosomes has increased exponentially (literally! see Figure 1), as researchers have begun to realize the great therapeutic and biomarker potential of these nanosized vesicles. The field is in the very exciting early stages, with many challenges still to overcome and plenty of room for scientists to discover, develop, and innovate.
Figure 1. Interest in exosome research is growing exponentially (shown is the percent of exosome related papers out of all papers indexed by PubMed by year).
SBI is proud to support this rapidly expanding field with more than just exosome research products and services. We also provide a number of exosome education opportunities geared to help both those new to exosomes as well as exosome researchers who would like to stay up-to-date with the latest technologies.
Get Hands On
One opportunity is our popular hands-on exosome training workshop, now expanded to twice a year. This week-long workshop lets scientists bring their own samples and apply a wide range of the latest exosome research methods, including isolation, quantification, engineering, and more. Delivered from our headquarters in Palo Alto, CA, this class provides an excellent introduction to working with exosomes.
Free Customized Seminars
For exosome researchers (both old and new) who would like to learn more about specific topics and are looking for a shorter time commitment, we've also recently introduced a new, free, exosome class that is customized for your lab. You can even choose to have an in-person seminar or an on-line web-based class that includes only the topics of interest to you.
Easy Access Support
And, of course, our technical support team is ready to answer your exosome-related questions. Just contact us and we'll happily share our years of exosome expertise.
So be sure to make the most of all that SBI has to offer to exosome researchers, design and schedule a custom seminar, sign-up for the next hands-on workshop, or send your questions to our team. We're here to support your exosome research.